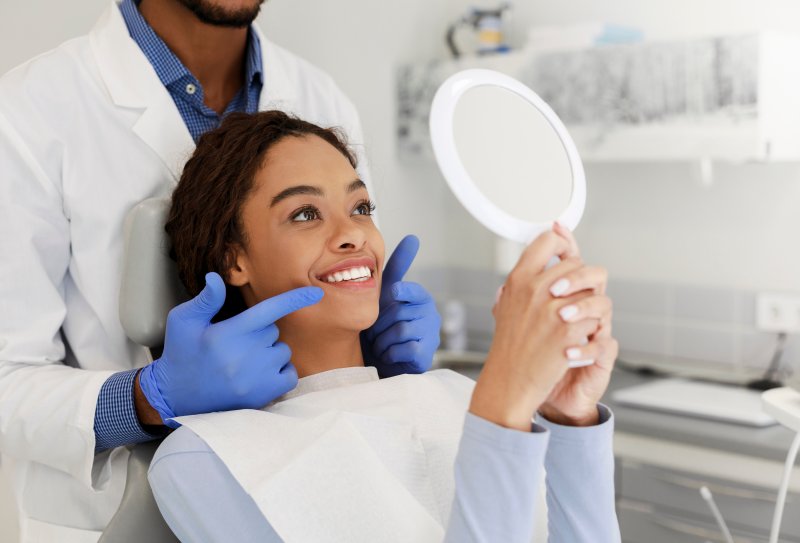 If you're unhappy with the way your smile looks in the mirror, then you might consider getting veneers. With these porcelain shells, you can easily address one or multiple dental imperfections in your pearly whites. Although you can be sure to enjoy various benefits with this treatment, you may be wondering if you can still develop cavities. Read on to learn what to expect and tips for maintaining your veneers!
Can I Develop Cavities with My Veneers?
While your porcelain shells will provide a durable and virtually permanent whitening treatment for your smile, you can still be at risk of developing cavities. Though veneers themselves are immune to decay, the underlying teeth can be vulnerable to bacteria and decay. If this becomes an issue, the only way to fix the problem is to completely remove the porcelain layer. You may even require an entirely new veneer, which can end up costing you more money. That said, you can easily prevent these complications by simply implementing a solid oral hygiene regimen.
7 Prevention Methods to Preserve Your Smile
The main thing for preserving your pearly whites is practicing proper prevention. Without this, the natural bacteria in your mouth can end up causing a variety of problems in your teeth and gums. Other than resulting in serious complications to your systemic health, this can also diminish the longevity of your veneers. To make the most of your investment, be sure to practice the following tactics:
Brush with a soft-bristled toothbrush twice a day
Floss after every meal and rinse with mouthwash often
Drink plenty of water to wash away debris and bacteria
Reduce your sugar intake
Stick to a nutrient-dense, vitamin-rich diet
Avoid munching on hard or sticky foods that can harm your veneers
Schedule dental checkups and cleanings every six months
Cavities can be detrimental to both your veneers and oral health, so it's best to maintain solid dental hygiene to prevent them. Keep these few tips in mind, and you'll be sure to enjoy your brand-new smile for many years to come!
About the Author
Dr. Vincenzo Artino studied at the University of Colorado School of Dental Medicine. He also regularly seeks continuing education to expand his skills and expertise so that his patients receive the best care they deserve. He provides a vast collection of high-quality and comprehensive services, including veneers and dental checkups/cleanings. If you'd like to schedule a consultation, feel free to visit our website or call us at 303-238-2800.