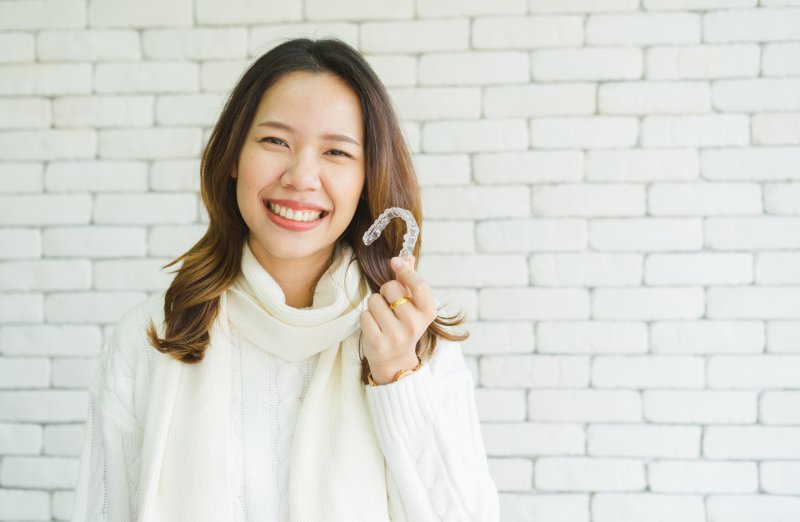 Have you been wanting to show off a perfectly straight smile? Not only will orthodontic treatment help boost your confidence, but it'll also make it much easier for you to maintain healthy pearly whites. While clear aligners offer similar results to traditional braces, they also come with essential perks that make them a more enjoyable option. Read on to learn about four freedoms of Invisalign you'll be able to enjoy during your treatment process!
#1: Freedom from Dietary Restrictions
Traditional metal braces are still one of the most reliable teeth-straightening solutions out there. However, one of the main downsides to this option is that patients will have to be extra careful about the foods they eat. This may include having to hold off on treats like apples, hard candy, popcorn, and even chewing gum for 12 months or more until treatment completion. On the other hand, Invisalign is entirely removable, so you'll be able to enjoy all your favorite meals as long as you remove your aligners beforehand.
#2: Freedom from Metal in the Mouth
Metal braces are typically obtrusive and very noticeable, even if you use "clear" elastic bands. Invisalign comes with custom-made clear trays, providing a more discreet method of straightening misalignment issues in your smile. This means you'll be able to talk, laugh, and smile without feeling you have to hide your teeth, as most people won't even notice you're undergoing the treatment.
#3: Freedom from a Prolonged Process
Unlike traditional braces which typically take around 18-36 months to finish, Invisalign can be completed in about 12-18 months! Not only will your clear aligners be virtually invisible, but you also won't have to undergo a lengthy process. Just be sure to always meet your required 20-22 hours a day wear time, as you won't want to fall off track from your treatment timeline.
#4: Freedom from Discomfort
It's normal to experience some soreness and pressure from your teeth shifting during orthodontic treatment. However, Invisalign trays are more popular because of their level of comfort. Metal brackets and wires can often rub against and irritate your gums and soft oral tissues, whereas clear aligners are smooth to the touch.
If you've been considering straightening your smile, you can be sure to enjoy more freedom with Invisalign than with traditional braces. Speak with your dentist if you're interested, and they'll be happy to determine if this treatment is right for you!
About the Author
Dr. Vincenzo Artino received his dental doctorate from the University of Colorado School of Dental Medicine. He's also a proud member of various prestigious organizations like the American Dental Association and the Metro Denver Dental Society. He offers numerous high-quality services, including Invisalign. If you'd like to schedule a consultation, visit his website or call him at 303-238-2800.