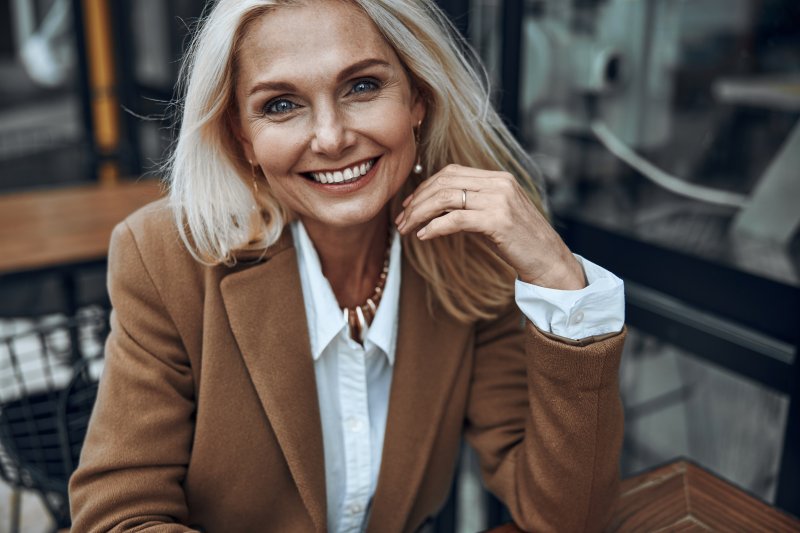 Are you self-conscious of the imperfections that litter your smile? The good news is that with modern dental techniques and technology, you don't need to settle for pearly whites that you aren't proud to show off. Veneers and Lumineers are both able to cover up aesthetic flaws, but is one better than the other? Continue reading to learn more about each option and why veneers are a superior option.
What Are Veneers?
Veneers are thin shells of tooth-colored porcelain that are placed over the front-facing surfaces of the teeth to cover a wide array of imperfections. They are bonding to the surface of the teeth using special dental cement. The procedure involves the removal of a thin layer of enamel to make room for the veneers so that they don't appear or feel bulky. An impression is taken and after a couple of weeks at the dental laboratory, the permanent veneers are adhered to the surface of the teeth.
What Are Lumineers?
Lumineers are somewhat similar to veneers. They require less preparation because they are extremely thin and immediately bonded to the front surfaces of the teeth using an adhesive. To get Lumineers, you don't need to have any of your teeth reshaped because they're so slim. Lumineers tend to be cheaper than veneers as well.
Which One Should You Choose?
Both veneers and Lumineers are effective at covering imperfections, but veneers have quite a few advantages over their counterpart. Here are some of the pros:
More Durable: Veneers are more durable than Lumineers because they are slightly thicker. This way, you don't need to worry about them becoming damaged from maintaining your normal diet.
Hide Stains Better: Because veneers are thicker than Lumineers, they are better able to mask the stains that you're trying to cover with your new restoration. You can expect beautiful, bright results.
More Permanent: Veneers require more preparation before they can be placed, but there is a good reason for this. By removing enamel beforehand, there is more room for the veneers to fit comfortably in your mouth without appearing or feeling bulky. This allows for a better, long-lasting restoration.
If you're interested in cosmetic treatment but aren't quite sure which treatment is best for you, schedule a consultation with your dentist. This way, you can receive trusted insight from your dentist and create a plan that will meet the needs and wants you have for your smile!
About the Author
Dr. Vincenzo Artino earned his dental doctorate from the University of Colorado School of Dental Medicine and has completed numerous hours of continuing education to keep his knowledge and skills sharp. To learn more about veneers or to schedule a consultation at his office in Lakewood, visit his website or call (303) 238-2800.