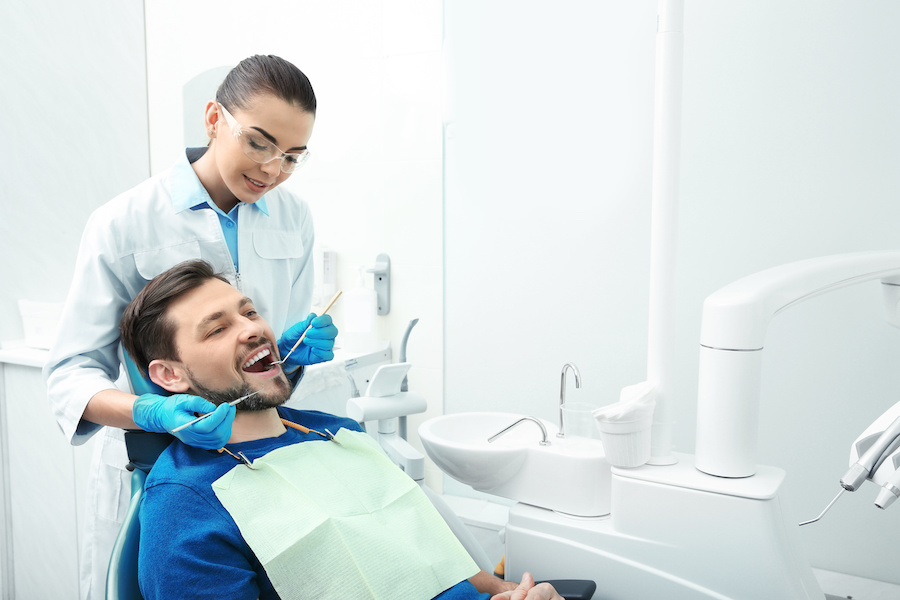 Porcelain veneers are a wonderful way to transform a smile that is less-than-perfect due to slight chips, staining, gaps, and other imperfections in the front teeth. To get the veneers to fit just right, your dentist will need to remove a small portion of tooth enamel before securing the beautiful porcelain coverings onto the front surface of the teeth. If you've been wondering exactly how much enamel needs to be removed for veneers in Lakewood, keep reading to find out! 
Why Enamel Must Be Removed
Veneers are thin coverings made of porcelain/ceramic, a material that can be customized to match the exact shade that you want and need for your new teeth. Each veneer is very thin – but a small portion of the tooth enamel must be removed because they would appear bulky or fake if placed directly on top of the damaged teeth. Because the teeth must be permanently altered, veneers are considered an irreversible treatment. That means you will always need something covering the tooth once enamel has been removed. However, for most patients, their teeth are damaged enough that veneers still make complete sense.
How Much Enamel Is Removed?
You don't have to worry that you will lose a significant portion of your natural tooth/teeth if you want to get veneers. A microscopic portion of the outer layer is removed – about .5 millimeters in most cases. That's less than the width of a penny.
Are You Eligible for Porcelain Veneers?
Most people who are interested in porcelain veneers as a solution for their damaged front teeth are eligible for this treatment. If you are in good oral health – meaning you do not have any gum disease or cavities that require treatment first – chances are good you can get started right away.
Porcelain veneers can be used to improve the appearance of teeth afflicted by the following:
Chipped or cracked teeth
Gaps between teeth
Undersized teeth
Oddly shaped teeth (like those that appear too pointy)
Slightly crooked teeth
And more!
If you are intrigued by veneers and would like to find out if this is an option for you, or if you have more questions about how much enamel will be removed, don't hesitate to get in touch with your cosmetic dentist in Lakewood! They want to help you make an informed decision about improving your smile.
Meet the Dentist
Dr. Vincenzo Artino, or Dr. Vinnie, as he's known by his patients, is a caring, compassionate dentist offering comprehensive dental services – including porcelain veneers – to patients of all ages. He graduated from the University of Colorado School of Dental Medicine and stays on top of the latest advances in cosmetic dentistry through his commitment to continuing education. To learn more about porcelain veneers, schedule a consultation via Lakewood Complete Dentistry's website or by calling (303) 238-2800.